Contact Us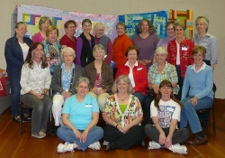 We welcome your questions and inquiries. For more information, please contact:


P.O. Box 2672
Wilsonville, OR 97070
Phone: 503.257.1320
coffeecreekquilters@gmail.com
How You Can Help
Thank you generous donors!
Students Talk About Coffee Creek Quilters
17
10
Start a quilting program in your area
VIEW OUR SITEMAP
Please visit our sitemap to see a categorized list of our website pages and blog posts.