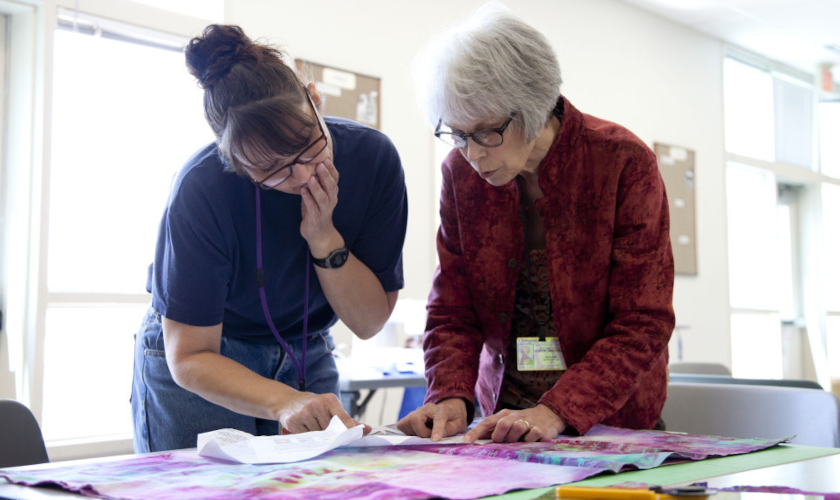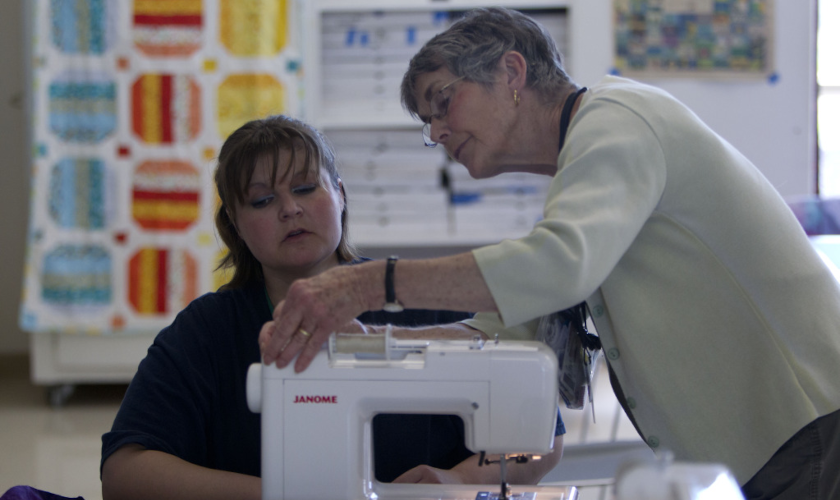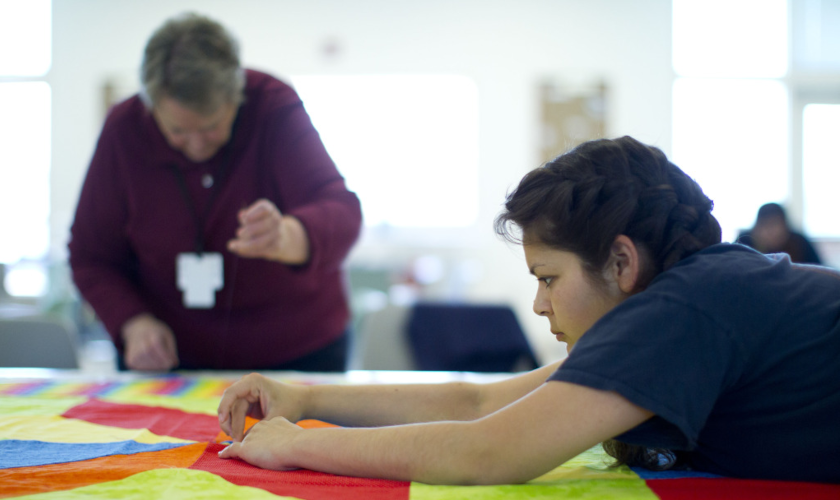 Learn About Us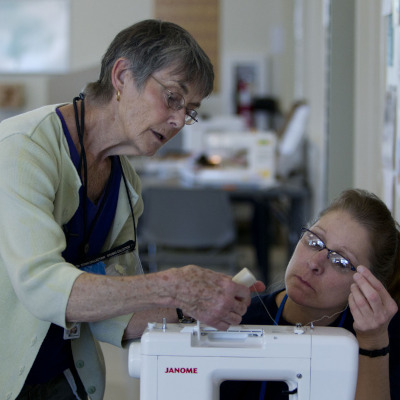 We teach quilting classes to women incarcerated at the Coffee Creek Correctional Facility, emphasizing life-enhancing skills. Learn more…
Watch a Video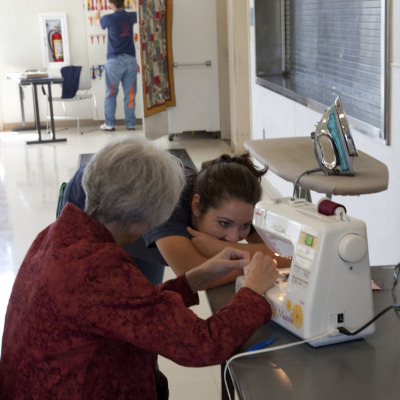 CCQ is featured in a video produced by TheQuiltShow.com, a web-based "TV show" from Alex Anderson and Ricky Tims. Learn more…
Start a Program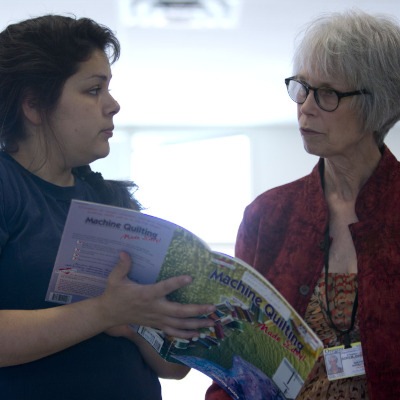 We've developed a detailed guide for groups that might want to offer a similar quilting program at other correctional facilities. Learn more…
News From Coffee Creek Quilters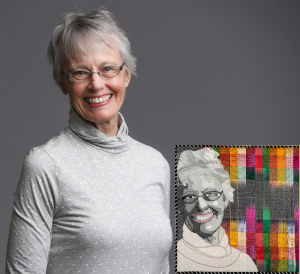 At a recent Coffee Creek Quilters membership meeting, we honored Martha Messa for her outstanding contributions to the organization. Martha served on our Board as Program Coordinator for 13 years until stepping down at the end of 2022. In that capacity she was our liaison with Coffee Creek Correctional Facility, making sure we were up-to-date with security badges, training, and prison procedures.
Martha also maintained vital information for and about our organization including class student lists, our membership roster, information about organizational roles and responsibilities, and much more. Martha served as a point of contact with people and organizations outside of CCQ as well, keeping track of donations and requests for speakers. She will continue to make herself available to the CCQ Board on a consulting basis.
Martha has been an instructor in the prison quilting program for 18 years and plans to return to the classroom when we resume teaching quilting classes at CCCF.
At our February meeting we presented Martha with a special thank-you gift created by CCQ member Sherri Culver: a stunning art quilt with a portrait of Martha appliqued against a colorful plaid background. We invite you to view the quilt in a larger format.