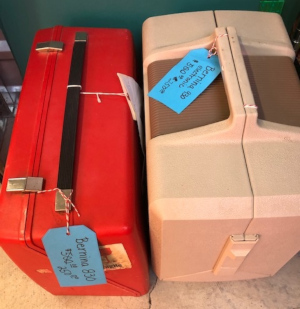 We offered a variety of used sewing machines for sale at the Coffee Creek Quilters Annual Fabric Sale & Fundraiser on July 27th. Two remain unsold — a Bernina 830 and a Bernina 930. We had originally priced these two machines at $500 each and have now lowered the price to $250 each. Both have been serviced by Montavilla Sewing Centers.
Please contact us if you're interested in buying either of these machines.
All proceeds from the sale of these machines will go to the Coffee Creek Quilters prison quilting program.